Pamperduto Country Resort
An harmonious and magical atmosphere
Pamperduto is an elegant country resort nestled in the enchanting scenario of Marche hills overlooking the Riviera del Conero. You will enjoy a relaxing, feel-good holiday experience surrounded by the green valleys of Porto Potenza Picena, in a perfect mixture of tranquility and greenery. The resort has been made out of the accurate renovation of an antique farmhouse in Marche countryside.

The country resort boasts 5 rooms and 2 suite rooms, where you will find a relaxing and airy setting both in the common areas and pool surroundings.

The slow pace of the countryside has been maintained by taking care of the smallest details while adding a nice touch of elegance. 5 beautifully appointed rooms and 2 fully-equipped suites in the Riviera del Conero will ensure you to benefit the most out of your holiday.

The harmonious blend of nature and architecture creates a magical atmosphere by immersing yourself in our park-like garden with plenty of olive trees, lavender bushes, vertical gardens, greenery and sweet-scented flower beds.

A delicious complimentary breakfast with both sweet and savoury quality products will be served on our panoramic terrace with a view on the Adriatic Sea in the Riviera del Conero.
The breakfast room and the living space
Breakfast will be served in the living space of Pamperduto Country Resort, which consists of an antique farmhouse located next to the main facility. You will find a wide choice of both sweet and savoury locally-sourced products, together with rich home-made cakes and pies. As an alternative, you will enjoy your breakfast into the open-air porch, with a striking view of the Marche rolling hills and the Adriatic Sea.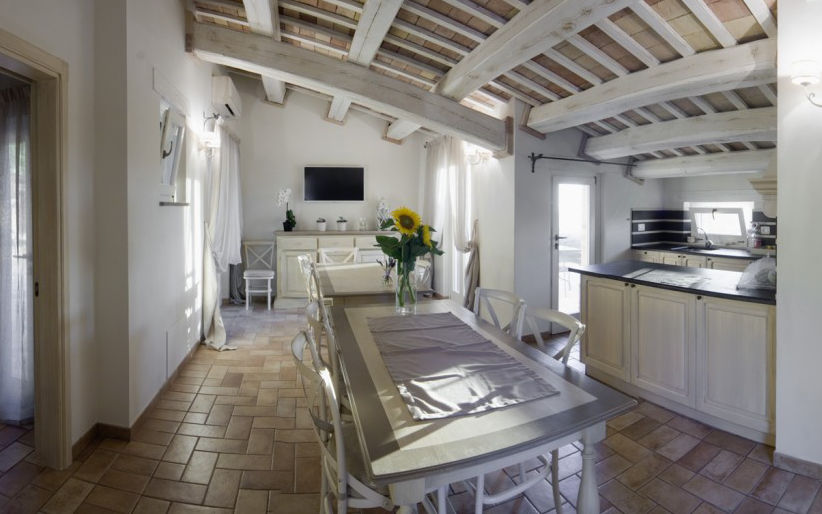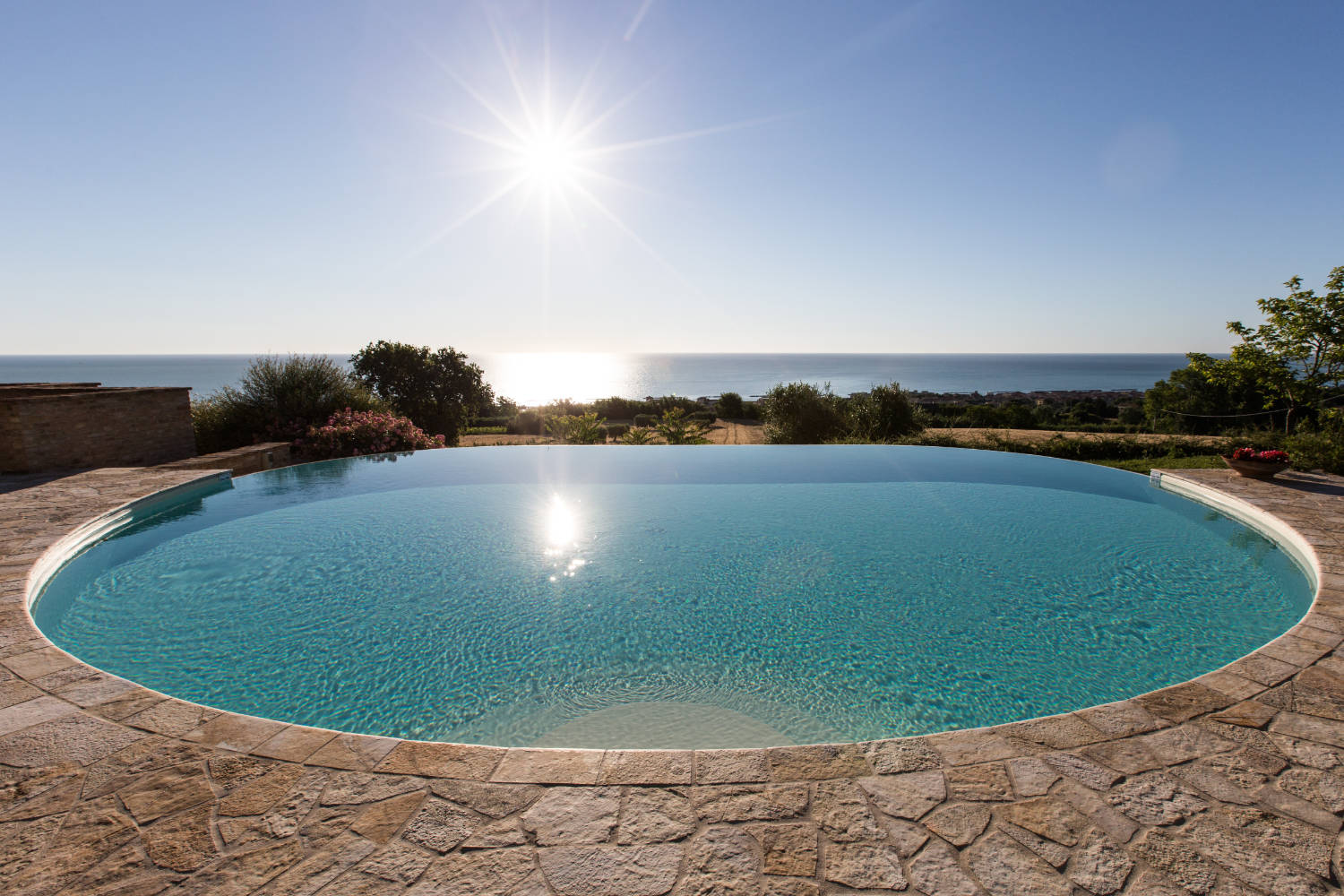 Enjoy sunbathing in an infinity pool
Our outdoor infinity pool combines a cutting-edge design and high functionality for a 360° wellness experience. This is the perfect spot where you can take a refreshing swim or have an ice-cold drink with your friends during the summer. The pool features a sunbathing area with a panoramic view of the Adriatic Sea; pool towels, beach loungers and sun umbrellas are complimentary. Wi-Fi connection is also available in the outdoors of Pamperduto Country Resort.
The perfect place for your holiday
The Petrelli's family runs Pamperduto Country Resort with total dedication and enthusiasm arising from the love for their native land. The founder is Beppe, who carefully followed the building renovation, making sure that the original layout was kept, together with traditional building materials. Her daughter-in-law, Annalisa, will take care of every aspect of your stay; she will prepare delicious treats and will recommend scenic spots and historic sites to sightsee nearby. Feel free to ask for information, our staff will be your guiding light to discover the countless authentic flavours of our region like a local!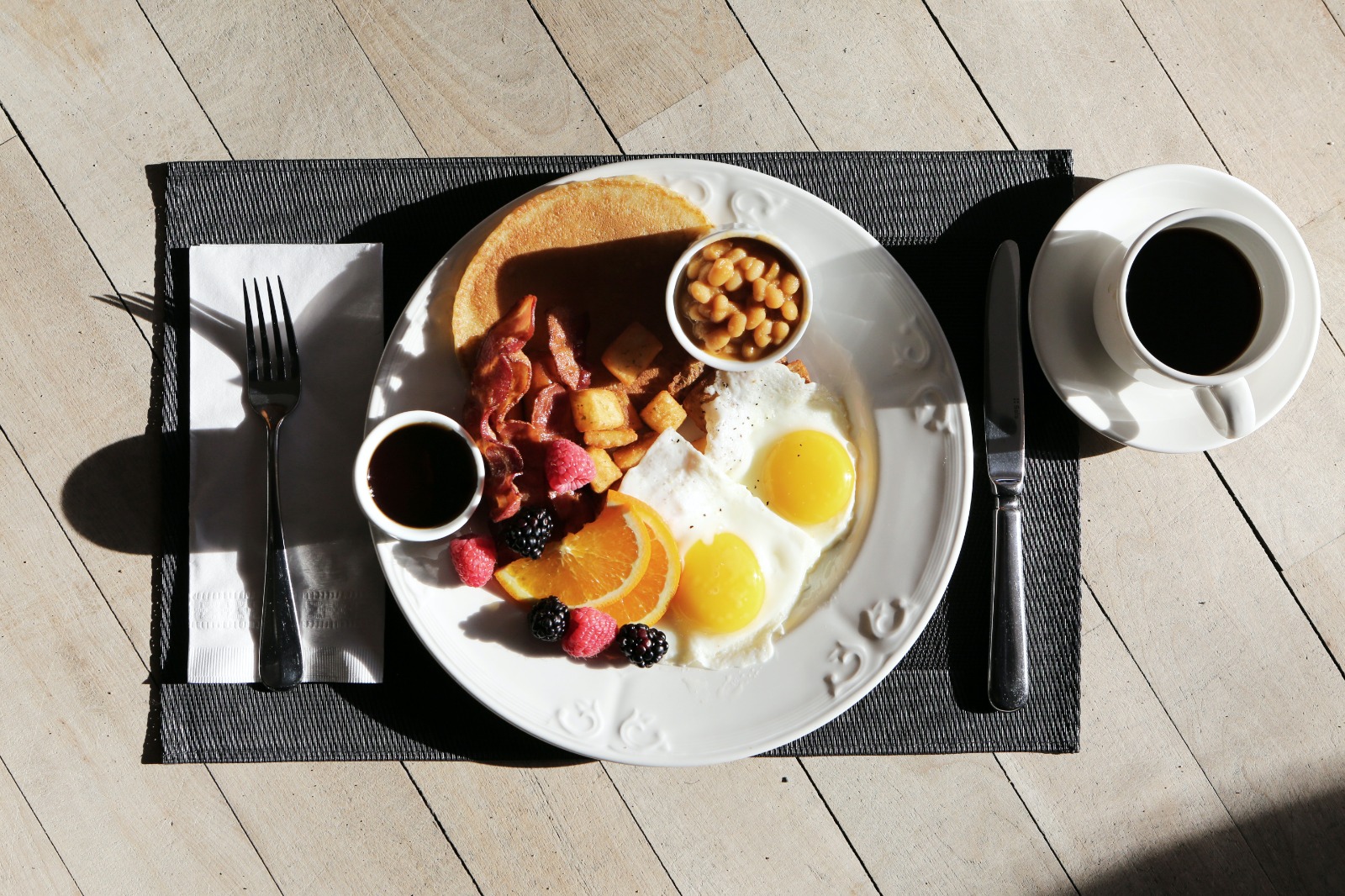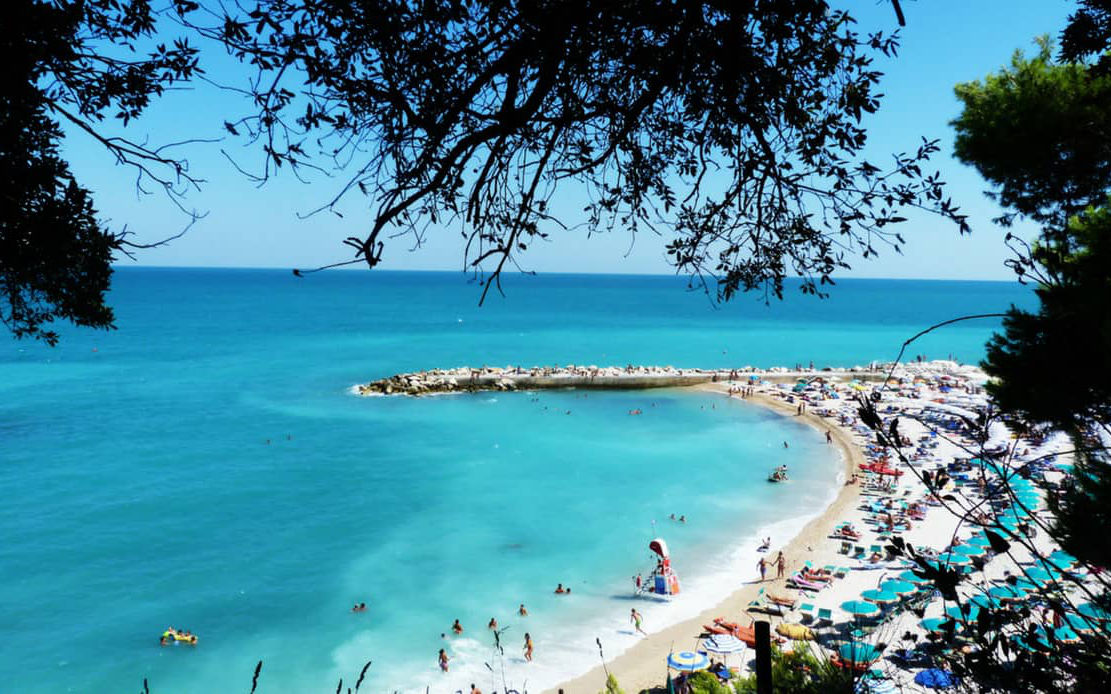 Porto Potenza Picena and the Riviera del Conero
Located along the Riviera del Conero, Pamperduto Country Resort is eager to offer a dream getaway to sun, beach and fun seekers. The sandy beaches of Porto Potenza Picena are just 3 km away, FEE's Blue Flag quality certificated and perfect for families. Numana, Sirolo and Portonovo are three lively gems at a short distance, where you will find striking coves and crystal-clear sea water to discover by boat and canoe trips.
Our tastefully restored rooms ensure a feel-good experience to rediscover your psycho-physical wellbeing in a haven of rest.
THE RESORT AND THE GARDEN